Updates Sundays and Wednesdays
Curently on Act II
ACT II: Chapter 4 Page 2
Posted July 1, 2020 at 3:55 pm
Today marks Shaderunners' 5-year anniversary!!!
Thank you all for sticking with us for so long and for believing in this (not so little) comic, Lin and I (Alex) have been having such an amazing, fun and meaningful time working on this project and telling this story, and we're beyond happy that it found its little audience online.

To celebrate, we decided to record a little podcast episode casually discussing the comic and answering questions - click here to give it a listen!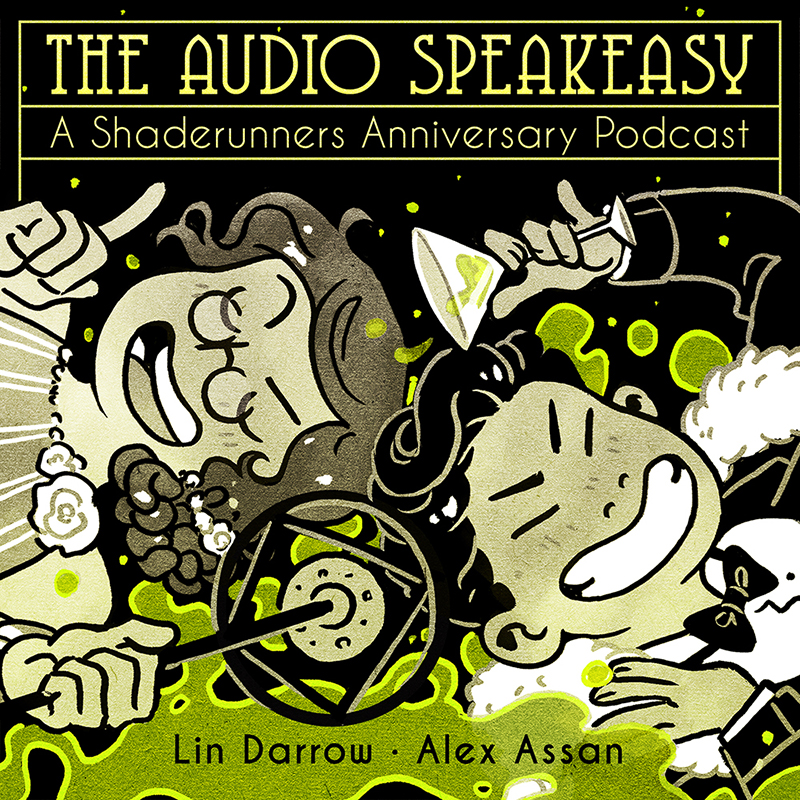 Comments