Updates Sundays and Wednesdays
Curently on Act II
Cast
The Shaderunners
Domigo Valdes
Dom is a newcomer to Ironwell, where he works various odd jobs to support himself and his family back home in Tourmalie. His overactive heart means he's kind to a tragic fault, and prone to falling in love with whatever pretty face looks his way.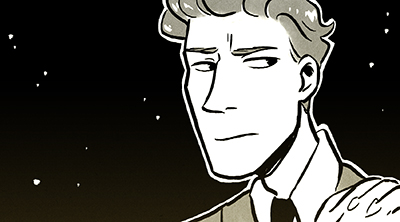 Ezra Kelly
The apparent leader of the Shaderunners, Ezra cares far too much about everything, and his general tendency towards unsolicited intellectualism is matched only by his endless capacity for guilt.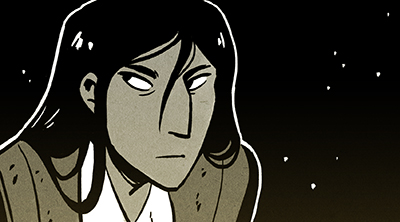 Pamina Fortenbright
Co-founder and stealth leader of the Shaderunners, Pamina is an accomplished street gambler and puppeteer. She has the soul of a wanderer, but has found herself mired in Ironwell for now.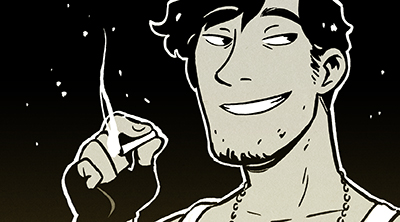 Easton Lynch
Ezra and Pamina's begruding second-in-command, Easton is sharp and driven, if a bit morally dubious. He's the kind of gutter rat who can't help staring up at the stars, and is all too aware of the injustices of the city.
Ivo Keys
A self-described 'painfully talented' opera singer—even if the world doesn't know it—Ivo has big dreams and a voracious appetite for attention. S/he's got a serious problem with not being the most sparkling thing in the room.

Satinder Hali
Satinder serves as one of the lower rungs in the Autrian military. Her thrill-seeking nature makes it hard for her to follow the rules, and she's more than a little enamoured with Ironwell's dangerous, vice-filled underworld.
Supporting Cast
***CONTAINS SPOILERS***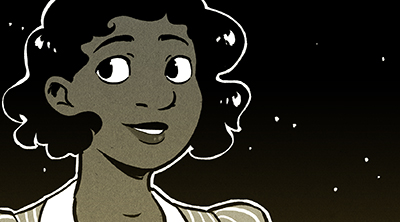 Giviny Clairet
One of Domigo's sweethearts, Givy is kind and business-minded. Her dream is to own her own cake shop one day, and to provide for her three younger sisters. She and Dom have agreed on a casual, open courtship.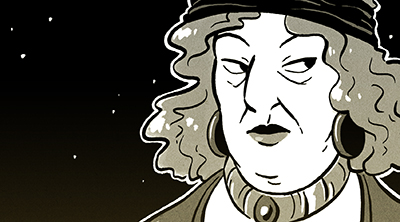 The Lady of the Otrion
The spinster dame of the otrion, the Lady has also been denied a rank in the Paravinian aristocracy. Instead of marrying, she has dedicated her life to arranging marriages for other unranked nobles--one of the few working positions available to those unranked. She thinks of little else in life but matchmaking.
Avrain
An object of Dom's hopeless affections, Avrain is a kind but frail young man employed at the boarding house for young, unranked Paravinians. He's a bit scatterbrained, and tends to ramble.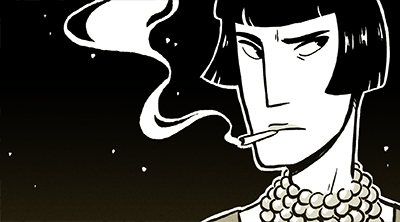 Josephine Ailinet
Lodger at the Otrion, Josephine frequently rails against authority and has a hard time accepting her lot in life. To be 'unranked' in the Paravinian line of succession means she has very little in the way of social or financial independence, but Josie is determined to live her life to the fullest.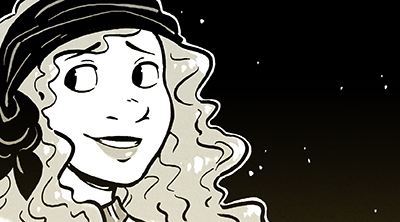 Maviry Rivet
Another 'unranked' Paravinian noble, Mav longs for stability. While she loves Josie, she's afraid of the social stigma of marrying another 'unranked' noble; a much more suitable spouse is the affluent Lady Cavory of Ironwell, who has shown interest in marrying her.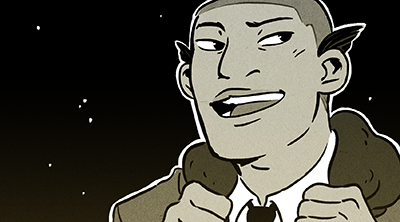 Fate Starling
A frustrated playwright perpetually in search of a muse. As a pledged member of the Oroline Starling clan, he's been made fairly comfortable in life, and has experienced none of the artistic suffering he claims
Adelvirt Faunet
Firstborn son and heir to the Faunet family fortune, Adelvirt is elegant, flirtatious, and thoughtless. He's in the opera business mainly for the opportunities it affords him to conduct romantic affairs.
Seraphina
A mysterious and glamorous figure associated with Agrimonia, the 'floating' casino hidden in a steamship that makes its berth on the Ironwell River. Nicknamed the 'Casino Witch', half the city owes her a debt.

Pearl Mara Vinet

Ace reporter and detective associated with the Ironwell Star, Mara has made a name for herself for her daring undercover investigations. She's currently posing as 'Pearl the Usher' at the Diamondhouse in order to dig up dirt on the Faunet family.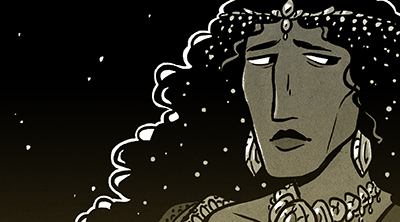 Aida Laghari
The jewel in the Diamondhouse Opera's crown, Aida is a talented soprano and reluctant Ironwell celebrity. For whatever reason, she often seems lost in thought.
Jun Elgin
Bohemian conductor and musical director at the Diamondhouse Opera. Decadent and cynical, his acidic personality implies that he has something of a chip on his shoulder.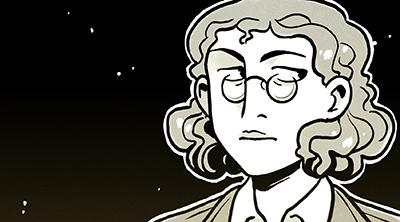 Aivily
Aivily is the mysterious secretary to Seraphina, the Casino Witch. Satinder doesn't really know what she gets out of the deal, but she has a practical outlook and is more than competent at carrying out Seraphina's orders.
Madame Marilyn Harlowe
Madame Harlowe is a fraud spirit medium who used to work at the operetta as a puppeteer before swapping songs for spirits. She's a friend of Ivo's.
Maude Valentino
Maude, the only adopted daughter of a wealthy aristocratic family, is one of Ironwell's most ardent philanthropist. Despite her good intentions, she's a bit naive when it comes to money. She seems to have a past with Pamina.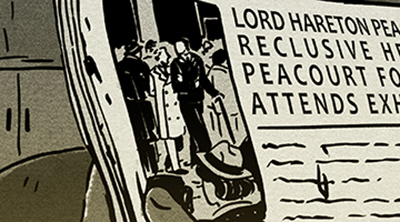 Lord Hareton Peacourt
The son of Alistair Peacourt, and heir to the Peacourt fortune and collection of shades, which Lord Alistair has decided not to sell. A reclusive and mysterious person rarely seen in the tabloids, Hareton seems to have some sort of connection to Ezra Kelly.
The Financiers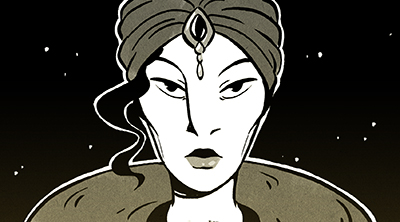 Lady Sybil Cavory
Regal and mysterious, Lady Cavory's status as a fashion icon has only increased since she secured herself exclusive access to the world's gold following the Sorizahana expedition. She's considered one of the most eligible women in Ironwell City.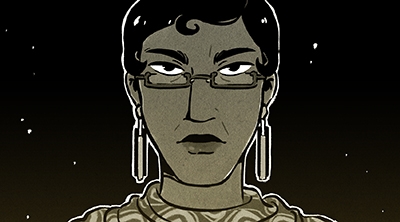 Lady Elaine Faunet
A self-styled patroness of the arts, Elaine is a ruthless businesswoman with an eye for how to spin publicity and construct her public image in the way she likes. She's the whip-smart, dragonlike head of the Faunet family, who own most of the world's supply of green.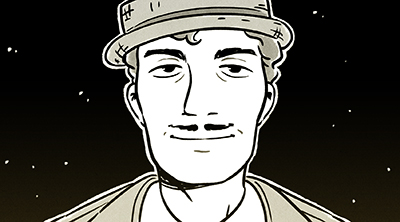 Lord Acton Dovehouse
Entrepreneur and 'new money' Dovehouse married into his title and hasn't quite shaken off the more boisterious elements of his personality. He made his fortune by selling Dovehouse Scented Soaps, and is hoping to transform his family's exclusive collection of Blue into a second empire.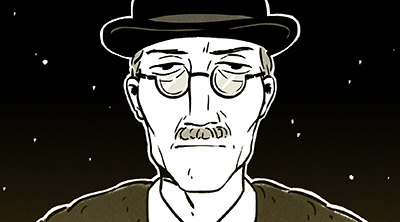 Lord Hugo Stirling
Stirling is old money and no businessman. His daughter was the one who invested in the Sorizahana expedition, and led to the Stirling family coming to own the world's Red. He keeps mostly to himself.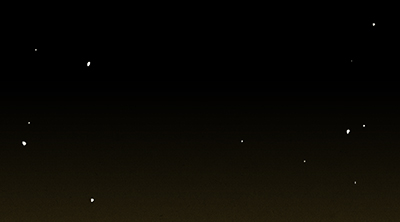 Lord Alistair Peacourt
An aristocrat who has decided not to sell the colours he was given in return for his investment in the Sorizahana expedition. Instead of assuming a monopoly on a specific shade, he asked for a collection of various shades to enjoy as part of a private collection. With his stock of exclusive shades, some think he may have made out the best in the long run.